Lesson 3: What is Ridesharing?
/en/sharingeconomy/how-to-use-airbnb/content/
What is ridesharing?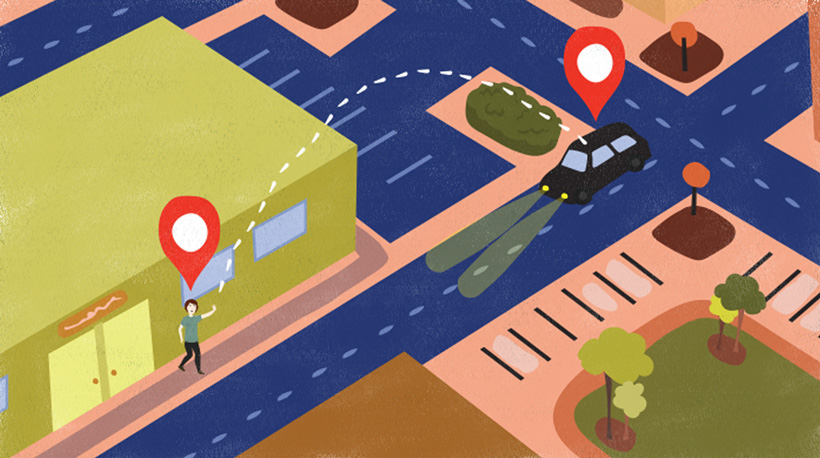 Need to catch a ride? You don't need to hail a taxi anymore. Now you can pull up your smartphone, hire a driver, and join the rapidly expanding world of ridesharing.
Ridesharing is a service that arranges one-way transportation on short notice. The two biggest ridesharing companies are Uber and Lyft. The biggest difference between them is their availability. As of early 2017, Uber is found in more than 250 cities in 45 countries, while Lyft is in more than 60 cities in the United States and Southeast Asia.
To use a ridesharing program, you'll need:
A smartphone
A credit card or Paypal account
Getting started with ridesharing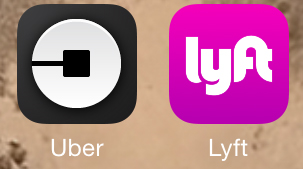 Thankfully, Uber and Lyft both work the same way, so feel free to use whichever is best for you. Download either app to your smartphone to sign up for an account. Enter your name, phone number, email, and payment information. Now you're ready to ride.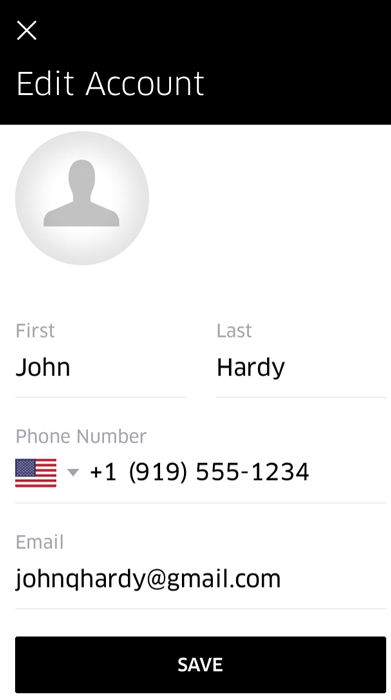 Here's the main map screen. See all of the cars in the image below? These are all of the available drivers near you! (You're the blue dot in the middle, in case you were wondering.)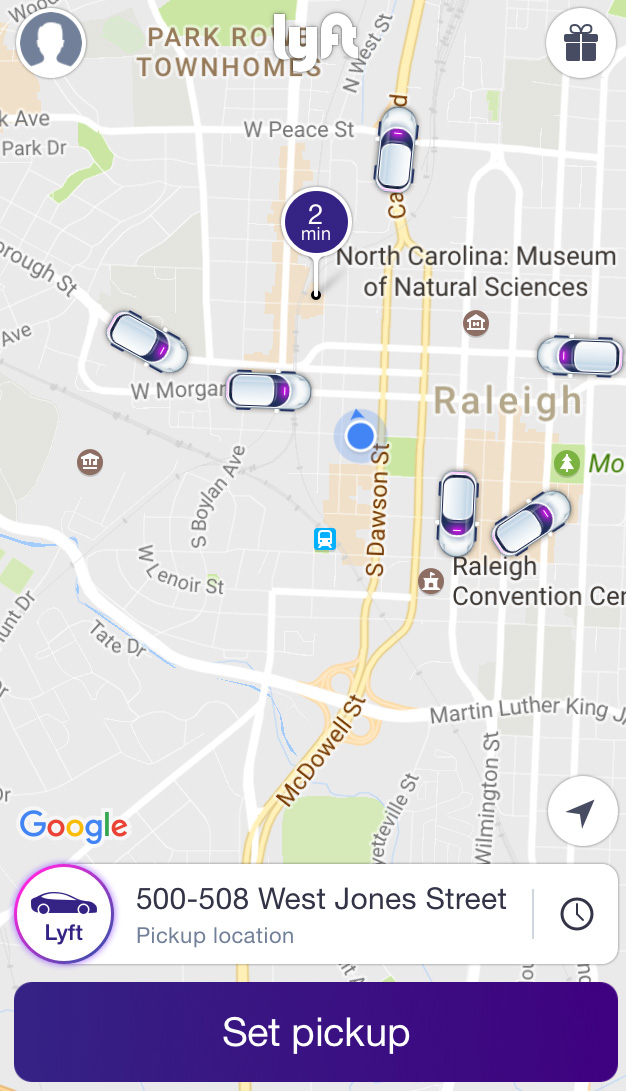 Enter your destination, and a nearby driver will accept your request. You can even watch the driver move on the map as he or she gets closer to your location.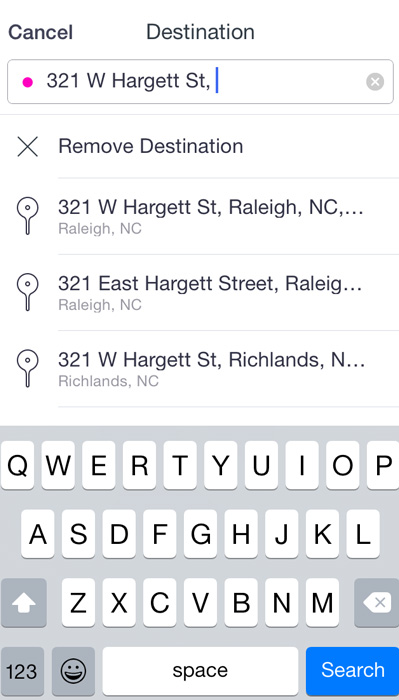 The driver then picks you up and takes you to your destination, and your credit card is charged automatically. The entire transaction is handled by the app; the driver does not handle any cash or credit card information.
Pricing
The price of ridesharing will vary depending on how far you're going, the time of day, and the type of vehicle you're requesting. Both Uber and Lyft offer three types of cars:
UberX and Lyft are budget vehicles that seat up to four passengers.
UberXL and Lyft Plus feature larger vehicles with more room for people and cargo.
Uber Select and Lyft Premier focus on a premium ride in more luxurious vehicles.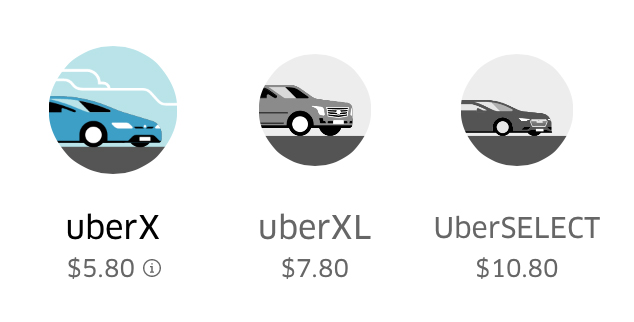 Depending on the time of day or if there big events in town like a concert or sporting event, there may be surge pricing, where prices temporarily increase due to high demand. Don't worry, the app will warn you about the price spike before you request the vehicle.
Safety
Ridesharing services make safety a priority, but you still need to exercise caution whenever you hire a driver. Here are some tips to help keep you safe:
Verify the identity of the driver and the car before entering the vehicle. The ridesharing app will give you the driver's photo and the vehicle's license plate number.
Check the driver's review score before getting into the vehicle.
If your personal safety is threatened, call emergency personnel immediately.
If something doesn't feel right, don't get into the vehicle.
To learn more about ridesharing safety, review our Legal & Safety Issues in the Sharing Economy lesson.
Becoming a driver
Want to drive for some extra cash? Perhaps you can become an Uber or Lyft driver! In order to become a driver for either company, you must do the following:
Pass a background check
Have a clean driving record
Have a valid driver license
Carry valid auto insurance
To learn more about becoming a driver, visit the Uber and Lyft driver pages.
While it is hiring drivers now, Uber is preparing for a driver-free future. It is currently testing self-driving cars in Pittsburgh, although the company doesn't know when its technology will be ready for mainstream use. You can read our lesson on self-driving cars to learn more.
Ridesharing is a convenient and budget-friendly way to travel on short notice. As ridesharing continues to expand, it will only become easier to find nearby transportation whenever you need it most.

Continue
/en/sharingeconomy/legal-and-safety-issues-in-the-sharing-economy/content/