Lesson 1: Getting Started
Getting started
What is Zoom?
Zoom is a free service that lets you video chat with small or large groups of people on your computer or mobile device.
The big difference between Zoom and similar services is the number of possible participants. Whereas Skype allows you to have up to 50 callers in a meeting, a Zoom meeting can have up to 100 participants with the free basic version, showing up to 49 of them in a grid layout. (With the "Large Meetings" add-on, account holders can host up to 1,000 participants!) Businesses, schools, and other organizations use this platform to conduct meetings, hold classes, and host virtual events. 
Another key feature is that participants don't need an account or the app to join a meeting. You will need an account in order to host, though. In the next section we'll discuss how to create a free account, which gives you some additional features. If you simply want to join a meeting through a link or your web browser, skip ahead to the second lesson, Joining a Meeting. 
Creating an account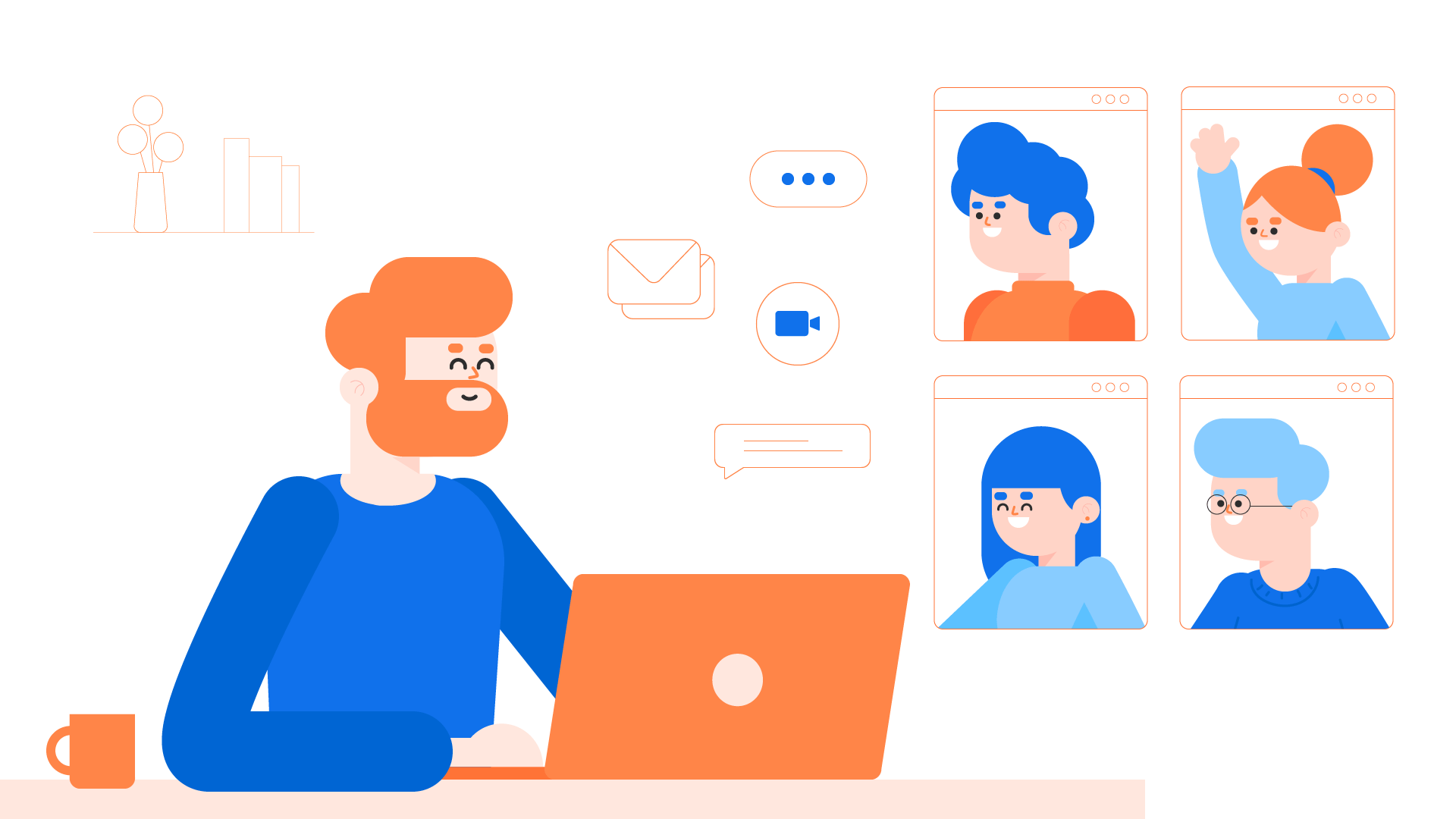 Here are the three steps for creating a Zoom account. We also have a video on this topic in the third lesson, Hosting a Meeting. 
From the main page, click one of the orange buttons that says Sign Up, It's Free in order to create a free account. You can sign up using Single Sign-On, your Google account, or your Facebook account. 
Once you fill in the information and verify your account, Zoom will automatically download the app to your computer. If you want to install the app, follow the prompts to install it, and then sign into the app itself. 
While one-on-one meetings don't currently have a time limit, meetings with three or more people are limited to 40 minutes under the free basic plan. (However, once your 40 minutes are up, you can immediately remake or rejoin the meeting).
You can also purchase a subscription that removes these limits and adds other features, such as advanced meeting controls and cloud storage of your video recordings.
In the next lesson, we'll discuss how to join a meeting.
Continue
/en/zoom-basics/joining-a-meeting/content/